First came the drag-and-drop visual page builder, now we have complete theme builders to contend with. In this post, we're going to review and compare two popular WordPress theme or website builder plugins. Thrive Theme Builder and Oxygen Builder. Let's get started.
My first experience with a page builder was with Thrive Content Builder back in 2015. I was completely blown away and immediately saw it's potential. This plugin was superseded by the awesome Thrive Architect some years back.
Today, we're seeing the rise of a completely new wave of drag-and-drop, visual WordPress theme building tools.
These are becoming increasingly popular and some are becoming serious 'game-changers'. I know that's kind of an overused phrase these days. But if you want to call it radical, revolutionary, I really don't care.
Will Theme Builders Ever Replace Regular WordPress Themes?
What is a theme builder?
Firstly, theme builders completely replace the traditional theme. So, whatever theme that you might have installed in your WordPress site, gets replaced by the theme builder software when you install and activate it.
Secondly, theme builders are simple to use and require very little technical skills. Often very little to zero coding knowledge is needed to make use of them.
And thirdly, using a theme builder removes the need to hire an expensive or time-consuming web designer or developer to help you create a unique custom website.
Online business owners can save money and time by working on their own websites using these very tools. Whilst web designers and developers now have the tools to make their jobs a lot easier. So, everyone wins, I guess.
So to answer the question –
Will theme builders ever replace regular WordPress themes?
"There will always be a need for ready-made themes. However, I predict that by 2025, WordPress will be a completely transformed website creation tool. Theme builders will be far popular and widely used than regular pre-fabricated themes."
OK, so today we're going to look at and compare two WordPress website/theme builder tools.
Yes, I know there are plenty of others out there and we'll cover those in the future hopefully.
The two we're going to look at today are, of course, Thrive Theme Builder (Affiliate link) and Oxygen Builder.
Here's what we're going to be comparing –
Right then, let's get started.
Thrive Theme Builder VS Oxygen Builder: Quick Comparison Chart
| | | |
| --- | --- | --- |
| | Thrive Theme Builder | Oxygen Builder |
| Customization | | |
| Support | | |
| User-friendly? | | |
| Stability | | |
| Price | From $19 (Per month) | From $99 (One time) |
| More info | Click here (Aff link) | Click here |
Product Overview
Thrive Theme Builder
Thrive Theme Builder is the new kid on the block. (I was a member of the Alpha Team testing Thrive Theme Builder Beta).
It was launched on the 3rd of March 2020 and it's available to buy now.
Whilst most of the other theme building tech companies such as Elementor, Oxygen Builder, and DIVI have already been selling theme builders for a while, it's taken a little longer for the Thrive Themes team to put out a theme builder like this.
So, why the long wait?
Truthfully? I have no idea. But my best guess would be that they probably wanted to create something unique and special. And what we've actually gotten, after a long wait, is a true WYSIWYG theme builder.
Let me explain:
You see, there are plenty of so-called 'drag-and-drop website builders' out there, specifically for WordPress. But most of these require a little more technical knowledge and are not completely user-friendly.
Thrive Themes, I guess, wanted to create a super-user friendly WordPress website creation tool that could be used by everyone. They did the same with Thrive Architect a while back.
That is my guess, of course.
The new theme builder is now part of the Thrive Themes diverse range of website creation and conversion optimization tools. And what lineup they have.
If you're at all familiar with Thrive Themes products (Affiliate link), then you'll know exactly what to expect with Thrive Theme Builder. For starters, the company takes product quality and customer care very seriously.
I know this because I've been using Thrive Themes products since 2014. The content they put out on their social media channels and blog alone is always informative, valuable, insightful, and actionable. They truly care.
So, Thrive Theme Builder is the complete drag-and-drop WordPress website building tool like no other. It comes with a range of user-friendly features, as well as a few advanced options. Anyone can build any kind of website with ease.
Kind of reminds me of that quote in the film 'Ratatouille' – Anyone Can Cook.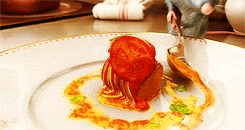 Recommended Reading: Thrive Theme Builder Review 2020.
Oxygen Builder
OK, so Oxygen Builder was created by Soflyy, a digital software company based in the US who has been creating software since 2005.
Oxygen Builder has been around for a good few years now, however, the original version of the software did take some criticism. It looked to be a promising product but with a few issues that needed to be rectified.
Thankfully, over the recent years, the team over at Soflyy has transformed Oxygen Builder into something quite remarkable today.
Now in its 3rd revision, Oxygen Builder 3.4 is a much improved and advanced WordPress website/theme builder. It is currently being used by thousands of designers, developers, as well as smart and savvy business owners, and agencies working with WordPress.
As a business owner, web designer, and developer myself, Oxygen Builder is my go-to tool of choice for building complete custom websites.
Oxygen Builder is a powerful and flexible WordPress website visual builder. Fundamentally, it is a drag-and-drop site builder tool, like Thrive Theme Builder. But one that comes with much-advanced design options.
Yes, some of the options and features in Oxygen Builder are quite complex and require knowledge of basic coding in order to make the most of. We'll dive more into this later on in this comparison post.
What problems do each theme builder aim to solve for the user?
Thrive Theme Builder (Shapeshift theme)
Before we start comparing these two tools, I want to say that my theory is that each of these plugins was designed to serve a particular type of user. Both tools share a common purpose being a visual website builder for WordPress. But I'll explain what I mean throughout this post.
Outlined below are my own thoughts and opinions about the two theme builders and their qualities and capabilities.
Thrive Theme Builder provides a simple solution to those who want something very easy to use, yet familiar and powerful. If you have the time to devote to designing and building your own website from scratch, you can do it competently using Thrive Theme Builder.
Even if you don't have the time to start from scratch, you can start with The Shapeshift Theme. This is a pre-designed theme created especially for Thrive Theme Builder.
The Shapeshift theme –
Is lightweight and optimized for mobile devices.
Is conversion-ready.
Includes all the default page templates including post, page, error-404, video and audio post, active homepage (if set), archive, etc.)
Oxygen Builder
For me, Oxygen Builder is a slightly more advanced WordPress theme builder. The software is a little more complex to use and not quite as user-friendly as Thrive Theme Builder. At least from what I can see, having been using both tools.
However, Oxygen Builder provides flexibility on another level entirely. This means it's not only great for savvy WordPress users but more so for freelance web designers and developers.
On a small note – There are quite a few reviews of Oxygen Builder from folks that are NOT designers or developers. So, it is my opinion, that some of those folks don't quite understand the position Oxygen Builder places itself in the marketplace.
If you're savvy with WordPress, you will find that Oxygen Builder is a great solution for your website and online business. If you're a developer working with WordPress, you'll find Oxygen builder even more useful.
With Oxygen Builder, you can start a project by using a pre-designed template package, and there's plenty of designs to choose from. Or, you can build your website from complete scratch.
Like Thrive Theme Builder, all of the templates included in Oxygen are customizable. This includes the page and post templates, archives template, category and tags templates, 404 templates, contact page template, and more.
Whenever I'm starting a new project with Oxygen Builder myself, generally, I start with a blank canvas.
One of my favorite features in Oxygen is the ability to create custom Stylesheets. In my opinion, no website builder is complete without this. With Oxygen, you can create folders and manage multiple stylesheets for your website projects.
Again, if you're mad about coding and using CSS (like me), this feature alone can help you create the kind of website that extends beyond what is capable with most theme builder plugins out there.
Key features of each theme builder
Thrive Theme Builder
Let's start with the main features of Thrive Theme Builder.
User-friendly – Yep, now even your five-year-old can start building websites.
Lightweight – Built predominantly on CSS for optimized performance and loading speed.
User-interface – Beautiful editing interface. It will be familiar to you if you've worked with Thrive Architect and used its simple navigation.
Feature Packed – Boasts all the tools and options you need to build a fully-functional professional website for your business.
Pre-designed Theme Templates – So far, only one, which is the Shapeshift theme.
Site Creation Wizard – A step-by-step guide to customizing global elements such as the header, sidebar, etc.
Front-End Visual Design – A true WYSIWYG, front-end, theme builder using the same technology found in Thrive Architect.
WooCommerce Compatible – Yep, you can design online stores with WooCommerce using TTB.
Predesigned SILO pages – For users mad about SEO.
Third-Party Integration – You can integrate a long list of tools with Thrive Theme Builder – Including ConvertKit, Facebook, MailChimp, and Zoom. Plus many more.
Dev Tools – Some simple blocks for adding custom HTML, CSS.
Great Support – One of the best support and knowledge base in the business of WordPress themes.
Oxygen Builder
Dynamic Visual Editor – Advanced visual editor for both desktop and mobile interfaces. Plus dedicated header editor.
Advanced Responsive Design – Additional, options, features, and custom breakpoints for full responsive design.
Gutenberg Ready And Client Mode – Blocks available for Gutenberg and non-destructive client mode.
Global Colors And Settings – Set colors, fonts, page widths, and other critical settings to use in global design.
Infinite gradient options – For those who like to play with gradient colors in their designs.
Extensive Design Library – Build from scratch or choose from a vast library of pre-designed templates, reusable parts, and page sections.
Performance Optimized – No unnecessary code bloating. Built for speed and optimized for SEO.
WooCommerce Ready* – Build customized eCommerce sites and online stores using visual editing tools, with the WooCommerce integration plugin.
Advanced Dev-Friendly Options – Access to a wide range of developer-friendly features including custom HTML, CSS, JavaScript options for each element, scroll and entrance animations, JS parallax, blend modes, filters, and more.
Stylesheets – Create multiple custom stylesheets with your own CSS.
Flexbox Controls and Horizontal Layouts – My favorite part of Oxygen Builder.
Documentation – Full docs including reference guides, video tutorials, FAQ, large active community of users.
Expandable Dev Environment – Third-party plugins available such as CSSHero, Oxy Class Act, and Editor Enhancer.
Lifetime Support – One-time purchase and you get lifetime support and updates. Just incredible.
Stability And Performance
One of the critical elements of using any theme or page builder software is stability. After all, what you don't want is to invest in a plugin that often has incompatibility issues with other software and plugins, etc, right?
Thrive Theme Builder
With Thrive Theme builder, I've yet to experience any issues as I've not used it properly on any live websites. I've tested it for many hours on my local server environment with many plugins and so far so good.
In the coming months, I will be working on a new website project with Thrive Theme Builder. I will report back here and post a screenshot of the page speed report, as well as update this comparison review. Bookmark this page if you like, or why not subscribe?
Oxygen Builder
With Oxygen Builder, on the other hand, in the past 12 months or so, I've come across a small number of plugins that have had some small compatibility issues.
Again, let me rephrase: These were small issues. These included –
Non-operational.
Oxygen editor refusing to load (loading wheel in a constant swirl).
Saving issues.
Often, a quick workaround would entail identifying and disabling the conflicting plugins. Then re-enabling them after working with Oxygen.
Asides from the odd plugin conflict here and there, Oxygen Builder is a very stable and high-performing piece of software. Bugs and issues are fixed quickly by the dev team, which is great.
I've worked on over two dozen websites for many hours, rarely running into any issues such as a frozen screen or website crashes. They do happen, but on extremely rare occasions.
Oxygen Builder has a great feature that enables users to turn on the Default WP Bloat Eliminator. And, with the asset size only being 184KB, you can rest assured your site will stay optimized for speed and performance.
Here's a screenshot of the page speed report for Magnet4Blogging (Built on Oxygen Builder).
Pricing
Now let's compare the cost of these two theme builders.
Thrive Theme Builder
Thrive Theme Builder is available to buy on its own. Or you can become a Thrive Themes member and access the complete suite the conversion tools.
Thrive Theme Builder (Affiliate link) on its own will set you back $97.00 (Single license). For that price, you get one whole year's worth of support and updates. Of course, if you want to receive updates after the one-year period you would have to renew your license each year.
Thrive Themes membership (Affiliate link) will set you back either $19 per month for individual licenses (Billed annually). Or $49 per month for Agency (Paid annually).
The Membership fee can be more expensive if you decide to pay quarterly, at $30 per month for Individual, or $69 per month for Agency.
Keep in mind, though, you're not only getting access to the Theme Builder with the membership, but all the marketing tools Thrive Themes have to offer, and future ones.
Oxygen Builder
Oxygen Builder has three simple pricing plans to offer. Basic, WooCommerce, and Agency.
The Basic plan will set you back a one-time fee of $99.
The WooCommerce plan will set you back a one-time fee of $149.
And finally, the Agency plan will set you back a one-time fee of $169.
The biggest selling point with Oxygen Builder is the 'One-time' fee. For $169 you can have one of the best WordPress website development tools in the business right in your marketing toolbox.
This means you can use Oxygen Builder on unlimited projects, both for yourself and for your clients. Moreover, you will continue to get support and updates for the plugin – forever. Pretty cool, right?
Support
Let's talk about support and documentation next.
Thrive Theme Builder
Thrive Themes is renowned for its incredible customer service and support. Again, I'm not just quoting this from their website, I've been a customer of Thrive Themes since 2014.
The company provides membership support for annual subscribers through a dedicated support page. You can also access product tutorials, Thrive University, knowledgebase, demo sites, webinar recordings, and support forums. It's fair to say that they have a rock-solid community.
Oxygen Builder
Again, we've already briefly looked at the support structure from Soflyy for Oxygen Builder. Customer support is pretty solid, however, probably not as thorough as Thrive Themes, I would say.
The Oxygen Builder team is there to provide support and they do this through a range of well-documented video tutorials, website building guides, documentation videos, email, and the Facebook Community Group.
Fun Facts And Stats
Here are some fun facts about Thrive Themes. I've decided to replace pros and cons with fun facts. Pros and cons suck! I never understood why any reviewer would want to use the word 'con' in a review. Either of these two plugins are cons. OK here goes. –
Thrive Themes has over 18,000 members.
Thrive The Builder has been installed on over 13K websites.
Thrive Themes offers a 30-day money-back guarantee.
You can lock in your lowest price and avoid price hikes in the future.
You can use Thrive Themes products on up to 25 personal sites (Individual license). Or 50 personal and client sites (Agency license).
You save 24% if you choose annual membership over quarterly.
Thrive Theme Builder is WooCommerce compatible.
Thrive Themes has 27K subscribers on YouTube.
Here are some fun facts about Oxygen Builder –
You pay once and get lifetime support and updates.
Oxygen Builder gives you a 60-day money-back guarantee.
You get unlimited usage/licenses.
Oxygen Builder gives you unlimited gradient colors.
You can build WooCommerce sites with Oxygen WooCommerce integration.
Oxygen offers custom breakpoints for responsive design.
Asset files only 184KB in size.
Oxygen Builder has 12K followers on YouTube.
Thrive Theme Builder VS Oxygen Builder: Conclusion
And the winner is?
Not as simple as that…
I think you probably know what I'm going to conclude here. Both these two plugins are fantastic in their own rights. Both offer a wide range of design features and dev tools for complete website customization. Both have WooCommerce capability. Both have fantastic integration options. Both are well coded. However, the focus here is 'ease-of-use'.
If you're looking for something that's not going to give you a massive headache. And I don't mean that negatively, then go to Thrive Themes and get Thrive Theme Builder (Affiliate link).
Your five-year-old kid, your grandma, even your goldfish can use Thrive Theme Builder to build websites now. OK, maybe not your Goldfish.
If, on the other hand, you're looking for a more advanced and complex tool to build websites. And if you have some knowledge and experience with coding, then go to Oxygen and get Oxygen Builder.
Look, you don't have to be a coding expert to use Oxygen. However, if you don't have at least some coding experience, you're going to struggle to make use of options and features like Responsive Breakpoints, Z-Indexing, Flex layout options, transition, filter, transform, nested divs, blend modes, custom classes, etc.
Yes, some of these are just 'toggle' and 'switches' in Oxygen, however, you need to understand how some of these work in code before using them in Oxygen.
If you're a freelance designer or developer, then I would recommend using Oxygen. It's affordable and a great tool to have in your dev toolbox.
If you're a non-techie small business owner or blogger, try Oxygen but spend some time learning how to use it properly. Alternatively, Thrive Theme Builder is perfect for none-techies.
For me personally, I love both these tools. As a freelance web designer and developer, I cannot stick to just using one tool for every single project. So, my toolbox is pretty diverse, even though I might use one tool more than others. It's always a good idea to have more than one tool in your box.