Bloggers fail for a variety of reasons. The lack of understanding of the 'reason for blogging' can often be the culprit. Ask yourself - Why are you blogging? What is the purpose of your blog? Is blogging just a hobby, or is it more than that? Do you even treat your blog as a potential business venture?
As you've probably guessed from the title of this post, we're going to go over some ways in which you can turn your blog into a real business. But before we dive in, I want to share my 2 cents worth of why I think it's important to treat your blog like a business?
I get that people start blogs for a variety of reasons. Not everyone is out to make money from blogging or to build a business from their blogs.
Some people start a blog just for fun. Others start a blog to build a community around a specific cause. A lot of folks start a blog with the goal that they can somehow earn an income from writing about their passion.
This is exactly what we're going to focus on - Managing and growing our blog like a real business.
As of next month (August 2020), it will mark my 10th year anniversary of being a fulltime blogger. Yep, I've been doing this blogging thing for almost ten years now.
During that time, I've learned a great deal. I've made a ton of mistakes too, one of which caused me to start over with blogging.
But although I might have come a long way with my blog, I feel as if I've just started. I don't see myself elevated above anyone else, not even above the folks that are just starting out.
Here's why:
I've always believed and preached about blogging being a lifetime learning experience. For the most part, it is a lifetime commitment too. Why so? Because there's always something new to learn.
Here's an example:
When it comes to marketing as a blogger, there's no end to discovering new tactics, methods, ideas, or even tools, apps, technologies for growing your blog.
When you think you've mastered one thing, along comes something else and you find yourself starting all over again.
OK, so here's what we're going to cover in this post.
Let's start with...
Is blogging really a worthwhile business venture?
If you had asked me that question ten or so years ago, I would have probably said no. I know that might sound somewhat cliched, but in fact, I don't think I even appreciated what blogging truly was back then.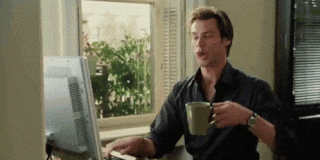 Today, however, my answer is a big resounding yes - Blogging is definitely a worthwhile business venture. If you're not convinced, there's plenty of evidence to suggest that it is.
And no, you don't need to just look at the celebrity status or high-profile bloggers for validation of this. There are plenty of ordinary folks just like you and me making a part-time or even a full-time living from blogging.
You may even know or follow a few bloggers that have been successful yourself. And for those folks, blogging has been a huge part of their online success. You can check some of these bloggers out in this post.
Even though more folks are earning and income from their blogs every day, the stats still suggests that a small percentage of bloggers earn enough money to make a living.
In a survey carried out by ProBlogger a while back, it found that just 7% of bloggers (made up mostly of ProBlogger readers) made between $500 to $999 per month.
So, the next questions are -
What makes blogging a worthwhile business venture?
How does a blogger earn a living from their blog?
Let's answer the first question - What makes blogging a worthy business venture?
Well, for starters, you can create a blog about almost anything these days. Whatever takes your fancy, or whatever you're passionate about, you can create a blog about it.
And it doesn't have to be about business or finance, it can be about science, climate change, gaming, dating, parenting, dieting, exercise, traveling. Anything you want.
You can even crunch-down further and go super micro with your niche. You might want to start a blog around a specific game. An example would be Minecraft. Or perhaps a blog about one specific form of exercise, an example would be Pilates.
So yes, you can create a business blogging about any of those subjects and many more. The topic of your blog doesn't actually matter so much, what matters is how passionate you are about that topic.
When people ask me -
Fabrizio, what has kept you motivated and inspired to keep on blogging throughout the last 10 years.
My answer is simple - Passion. I would still be blogging even if I didn't make a single cent from my blog. Seriously, no kidding. That's how passionate you have to be about your blog and topic for it to be successful.
That said, some niches will be harder to tap into and some will be more profitable than others. But again, this is why I've always ranted on about the importance of being passionate about the topic of your blog.
Here are some of the other reasons why I think blogging is considered a worthy and viable business venture -
Low start-up costs and overheads.
Manage and work your own hours.
You can work from anywhere.
Potential to earn as little or as much as you want.
Become the go-to authoritative expert in your niche.
You can have a business for life.
To answer the question - How does a blogger earn a living?
This is kind of hard to answer properly because there are so many ways in which you can create income streams from blogging. They don't all have to come directly from your blog either.
Let me share with you some ways in which I earn from my blog to give you an idea -
Affiliate marketing (This is the big one) - Affiliate marketing is promoting third-party- products and services on your blog and earning a commission for each successful referral sale you make. It's easy to do, however, you have to put in a lot of work upfront and have a lot of patience too.
Selling my own digital products (eBooks and courses)
Recommending tools and resources (On a page like this one)
Providing services (Extension of my blogging business now provided through another website that I run and manage.)
Reviewing and comparing third-party products and services on my blog.
Of course, although I have my two main blogs, I'm not just creating content exclusively for those blogs. I'm also creating content on YouTube (Subscribe link) and Vimeo. YouTube also happens to be a platform where you can monetize your video content and earn revenue.
Again, you can earn a living from your blog as well as from other platforms and mediums. Smart bloggers don't just rely upon one a single income source from their blogging business, they create multiple revenue sources.
You'll discover what kind of revenue streams work best for you as you progress with your blog and marketing.
Recommended Post: How To Make $1,000 Per Month From Your Blog (Sharing my strategy and income report)
How do you get started with a blog?
If you're reading this and you already have a great blog, just skip this part entirely.
If you don't yet have a blog of your own, the first step would be to create one. You're going to need a few essential ingredients -
A domain name and some web hosting. I use and recommend SiteGround for this. Click here to visit SiteGround (Affiliate link).
WordPress. This can be installed into your domain name from your web hosting dashboard.
A nice theme that you can customize. For this, I recommend Thrive Theme Builder (Affiliate link).
Some essential plugins. Such as RankMath for SEO. SocialSnap for social sharing buttons, and Thrive Leads to grow your email list.
Instead of me writing the entire process of starting a WordPress blog here. If you really are starting from scratch, check out this detailed tutorial post I created for you.
The blogging business mindset
Before you go off on your mission to build your dream blogging business, you first need to get yourself into the right mentality. The blogging business frame of mind I like to call it.
The business blogging mindset comprises of a few parts.
The first part is affirming yourself that you are building a business and not just another blog.
You have to remember that everything you do, from creating content, doing marketing and promotion, building an audience, developing your own products, and offering services, you're doing all of this with the mindset that you're building a business.
To help you build, grow, and manage your blog like a business, I created the Ultimate Pro Blog Planner Workbook, which you can find here. This eBook contains over 49-printable templates and worksheets.
The second part is developing habits. Of course, if you're not used to having a habit of working on your blog, for example - On a daily basis, two hours per day, at the same time. Then you're going to have to develop one. The only way to get into a good habit is to do.
You also need to get into the habit of -
Working smart and hard.
Willing to learn and develop new skills.
Willing to set time aside to work on your blog. Instead of spending your evenings watching Netflix. Remember, you're building a business, not just a blog.
Willing to be consistent. It's no good starting off positively only to throw in the towel after a few weeks.
Here are two books I recommend reading from Amazon on positivity and mindset -
Automatic Habits: An Easy And Proven Way To Build Good Habits And Break Bad Ones by James Clear (Affiliate link)
Mindset: The New Psychology Of Success by Carol S Dweck (Affiliate link)
When I started blogging back in 2010, there were only a small handful of productivity tools available.
These days, we're inundated with various apps, software, technologies all designed to help us become more creative, productive, and improve our workflow.
Below is a list of some of the tools I use myself and therefore recommend checking out to help you manage and grow your blog like a real business -
Now let's look at each of these tools in detail -
1. Thrive Leads
Thrive Leads has been the only tool I've ever used and recommended for email list growth.
This is a powerful list building plugin for WordPress folks. It's cost-effective and comes with a host of conversion optimization and reporting tools for growing your email list.
Check out my review of Thrive Leads here. You can learn more about Thrive Leads plugin here (Affiliate link).
2. MailChimp
MailChimp is one of the oldest email marketing platforms on the web. However, it's also one of the most affordable and reliable too.
When you're building a blogging business, it's a great idea to keep some of the costs down to a minimum. MailChimp integrates extremely well with Thrive Leads. This is also the setup I use for my blog here at Magnet4Blogging.
3. CoCschedule
Most people think that money is the only thing you need to invest to build a successful online business. That is far from the truth. In fact, time is the ultimate currency that you'll be needing most.
So, how can CoSchedule help?
I've been using CoSchedule in my business for just over two years now and, in my opinion, it's nothing short of a miracle piece of web app technology.
With CoSchedule's marketing calendar, I am able to organize, manage, and schedule all of my marketing in one place. From blog posts to social media messages, email newsletters, and more.
It integrates very well with WordPress too, meaning I can write a post in my blog, and make use of the awesome built-in headline analyzer. I can also schedule, view, and manage my calendar from my WP dashboard.
Every Monday morning, without fail, I spend at least an hour or so scheduling my messages and marketing content for an entire week using CoSchedule. This then leaves me free to focus on content creation and growing my blogging business for the rest of the week.
Seriously, folks, time is the most valuable asset you'll have to spend building your blogging business. You really don't need to waste it bouncing from one social platform or marketing channel to the next trying to be everywhere. You can do it all inside of the CoSchedule calendar.
You can find out more about CoSchedule here (Affiliate link).
4. MissingLettr
MissingLettr is another web app that is similar to CoSchedule. However, it does not have the features and options as the fully-fledged social marketing calendar of CoSchedule.
That being said, what you can use MissingLettr is to set your social media marketing on autopilot.
How it works is that MissingLettr analyses each of your blog posts and automatically creates custom social messages for you to post on social media sites. You can review these messages, edit them further before scheduling them.
The great thing about MissingLettr is that you can create campaigns to drip-feed not just for a few weeks or a month, but for the entire year! A huge time-saver, right?
MissingLettr is affordable for solo bloggers at just $7 per month (Paid annually). You can learn more here (Affiliate link).
5. Bit.ly
Bit.ly is a fantastic tool for shortening and tracking the activity of your links. It is perfect for shortening long and ugly affiliate links, as well as conversion links. You can signup to a free account with Bitly, which allows you to create 1,000 links per month with unlimited clicks.
I use Bit.ly to shorten blog posts links, affiliate links, conversion pages links to drop into my social channels. I mostly post bit.ly links in my YouTube videos.
6. LearnDash
There is no smarter way to grow your blogging business than to create and sell your own online courses. This is a fast-growing industry. In fact, according to Forbes, research and markets forecast the online education market as $350 Billion by the year 2025.
As a blogger, you have the opportunity to share your knowledge, expertise, know-how, skills and earn an income.
For WordPress, I can't recommend anything other than LearnDash for creating online courses. I've used many other course creation software in the past, including Thrive Apprentice. I've also tried third-party applications like Teachable, which in my opinion, is very expensive and limiting when it comes to customization.
LearnDash, on the other hand, is easy to set up and manage. At least it is in my opinion.
Everything you need to create your course - From the course content, videos, quizzes, certificates, pricing, and payment gateway is available in LearnDash. Unlike other similar software or tools where you require additional plugins, integration, coding, etc. It's super user-friendly and cost-effective to set up.
I'm currently using LearnDash to build a brand new online blogging course. And I honestly can't wait to share it with you soon.
So, whatever type of online course you want to create, you can do it all in a beautiful WordPress environment using LearnDash. You can learn more here (Affiliate link).
7. Payhip
Next, we get to the Payhip eCommerce platform. This is one of the best places online where you can host and sell your eBooks and other digital products.
I have been using Payhip since around 2017, and out of all the platforms I've used in the past, including Gumtree, Fiverr, Blurb, and e-Junkie - Payhip is by far the easiest platform to set up and use.
The site is free to signup and you pay a 5% transaction fee per sale of your digital product. (PayPal's or Stripes transaction fees also applies). Check out my tutorial post on how to sell your eBooks on Payhip.
8. Pretty Links
Pretty Links is a WordPress plugin designed to help bloggers create and manage custom-branded affiliate links. You can turn those long and ugly affiliate links into short and memorable links, using your primary domain name. There is a free and paid version of this plugin. Currently, I use the free version.
You can find this plugin here from the WordPress repository.
9. Long Tail Pro
Keyword research is an important step in building a successful and profitable blogging business. Yes, your goal is to provide as much value as possible for your readers and community through your content, always. However, you will also need to do keyword research from time to time in order to maximize your traffic. With increased traffic comes more readers, subscribers, and sales.
LongTailPro is a simple-to-use web-based application to help you find and research less competitive and high-converting keywords. This can significantly help your pages and blog posts rank higher in the search engines.
You can learn more about LongTailPro here (Affiliate link).
10. Wave App
Last but not least, you're going to need some software for your bookkeeping and finances. Something to track your blog revenue and expenditure. For this, I highly recommend the Wave Accounting Web App.
This app is completely free to signup and use. You can keep track of your cash flow, profit and loss, create invoices, and get paid directly to your bank for services you provide as a blogger or freelancer.
Final words of wisdom for managing and growing your blogging business
Right then, so you should be all set to either start your blog or work on your existing blog with a new mindset. You are not just building a blog, you are building an online business for yourself. I know I keep repeating this, and I hope this post has helped you get started.
You're in this for life, not just for a few months or a few years even. You're not going to make this another one of your fads. Your blog is going to change your life and the lives of your community.
I believe you can do this. You have a lot to stand for so be proud and go forward with great ambition and drive. I want to wish you the best of luck with your blogging business.
Podcast tools used
Hardware
Software / Tools / Resources
Recommended posts
Affiliate Disclaimer: This post may contain affiliate links to various products and services that I use and recommend. This means if you click on one of these affiliate links and make a purchase, I will be paid a small commission - At no additional cost to you. Thank you for your continued support.